Welcome to Repair Café Havant
Our next cafe is Saturday 6th August. Full details on our booking page
At the July cafe, we celebrated our 1st birthday, with repairs and birthday cake. During our first year we have kept over 50okg of 'stuff' out of the tip. Thank you to all our wonderful supporters, hope to see you again soon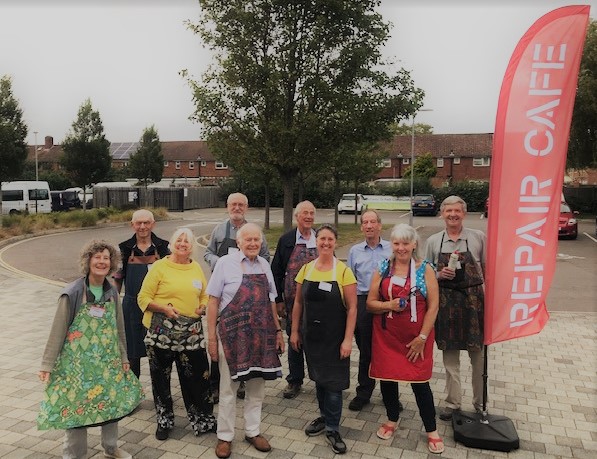 We are a monthly pop-up repair event open to anyone and supported by donations. At our events there is a team of talented volunteers offering their time to help repair a variety of items from electrical to jewellery and from household items to zips.
Repair Café Havant runs from 10am to 1pm on the first Saturday of the month at The Pallant Centre, Saint Faiths in Havant.
For our regular Repair Café on the first Saturday of the month you will be able to book an item in for repair from about ten days before each Repair Café takes place. You can book an item for repair using our booking form.
Repair Café Havant is a community and social event run by volunteers which offers free repairs and refreshments.
If you are interested in volunteering please come along to a Repair Café event and have a chat with one of the volunteers or fill in our contact form.
We look forward to seeing you!