Welcome to Repair Café Havant
We are a monthly pop-up repair event open to anyone and supported by donations. At our events there is a team of talented volunteers offering their time to help repair a variety of items from household toasters to torn hems.
To date we have run 21 events and prevented over 9,000kg of carbon emissions. Thanks to all our wonderful supporters who have helped make this possible. Keep checking our Facebook page to find out about what we have repaired: https://www.facebook.com/groups/repaircafehavant.
We are no longer asking you to book in advance. Come along with your item between 10am and midday and we will match you with one of our volunteer repairers. We always have coffee and cake available at The Pallant so your journey won't be wasted!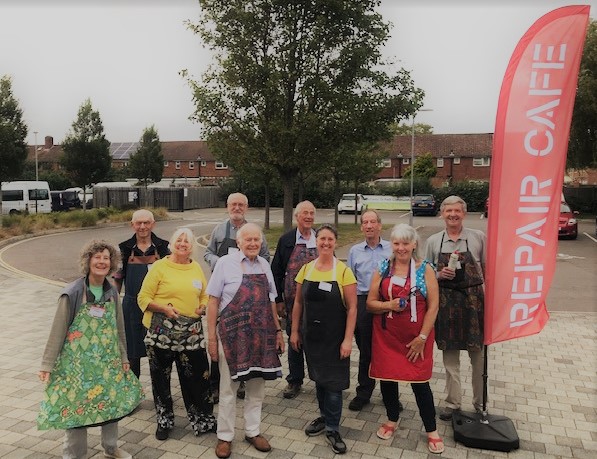 Repair Café Havant runs from 10am to 1pm on the first Saturday of the month at The Pallant Centre, Saint Faiths in Havant. In the winter months cycle repairs are carried out at The Old Parcels Office at Havant Station.
Repair Café Havant is a community and social event run by volunteers. We are not for profit but appreciate a contribution to our running costs if you benefit from our repairs and enjoy our refreshments. You decide how much to pay.
If you are interested in volunteering please come along to a Repair Café event and have a chat with one of the volunteers or fill in our contact form.
We look forward to seeing you!